"Mirror mirror on the wall, IS Disney gonna control it all?"
Disney. Heartwarming. Magical...Racist.
Do y'all like Disney? Cause there's a plethora of words you could associate with the name, with the brand itself. Some hate to say but we all know Disney has brought laughter and happiness to probably billions of people across the globe -- especially children. I don't know one 80's/90's kid that didn't grow up on Disney movies. The plot lines left us crying, dancing and living our best childhood lives. Disney had the ability to create morale, expectation and even cope with death. As millennial's we are basically Disney fanatics. We were the superpower that pushed Disney for the last 35 years and counting. We grew up on Disney -- popping VHS tapes back to back, going on vacations to Disney's various parks and buying merchandise.
No matter how many toys, blankets etc. you've owned or how many times you've already seen the movies you still indulged in Disney. The brand was elevated by millennial's in the early 80's eventually branching into a television network in 1983. There's no denying that Disney resonates with us so much because we grew up on the brand. We have a different emotional connection with the brand, as well as the characters. Over the years Disney has found a way to continuously reinvent itself - in total Disney owns over thirty corporations or at least own a share. From buying out franchises Marvel, Stars Wars animation studios Pixar and even sports, ESPN. If they don't own it yet they're probably plotting on it. The revenue of Disney in 2017 was estimated at $55.1 billion dollars. I can't even dream of that type of money. I can't front I love Disney. Disney has been ingrained and apart of our lives, for me since conception. That's all I watched for years. And believe it or not, they own damn near every brand that makes you feel nostalgic. We all participate in the brand in some way whether it's directly or indirectly.
It's kinda scary actually lol
Because Disney literally owns everything they can push whatever agenda they want - about any topic or genre they want to. For example, I just had a conversation about Disney being able to influence love, so let's talk about how Disney ruined love for almost every childhood girl in the history of ever. I hate Disney princesses specifically. They pushed BIG LIES! ALL LIES! AND DISNEY INITIALLY RUINED OUR LOVE LIVES. Am I being overdramatic? Probably. Usually. I mean come on it's me lol, but if y'all have been reading the blog hopefully I can make this all make sense by the end.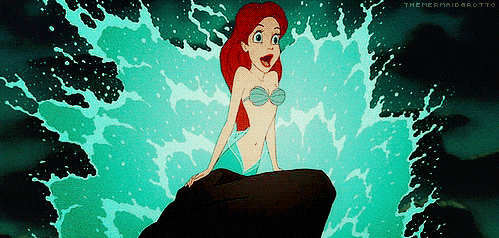 Ok so, we all know the classic theme of almost every Disney princess movie. The fairy tale usually involves a woman eagerly awaiting "her prince" that will ultimately fulfill her happiness. Often the prince was some unnamed guy coming to rescue her from her previous life, they instantly fall in love and they go on to live happily ever after. The child in me admired the thought of meeting my Prince Charming. But Disney is dangerous, they created this idea that happiness is exclusively dependent on romantic relationships. And pushed it for yeaaaaars. Molding girls who feel like they need saving and that love is the only way to achieve that. Finding her prince. Finding an instant connection. The idea that women in distress cannot save themselves and a man is the cure all. The idea of love at first sight.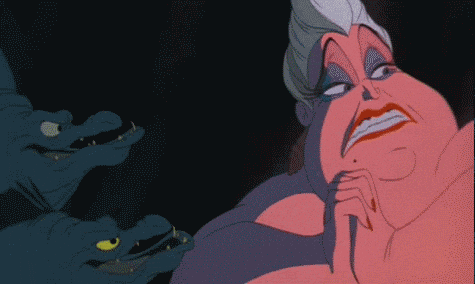 None of the original stories are this loving and appealing, -- Ariel dies turning into foam. Sleeping Beauty's man was already married. Belle was kidnapped if we can be honest. But the revamped Disney versions of those stories all involved the character's happiness dependent on a male. So what does this create? Girls growing up thinking and waiting for the perfect love story to happen. A man that will sweep her off her feet and treat her in a way she's never felt before. I think us women get harsh reality checks when we finally start dating or making someone our "boyfriend". The expectation is that this is the guy that will woo you. He'll court you and y'all are gonna ride off into the sunset. It doesn't happen that way. Usually women kiss several frogs until they meet their prince or princess. Of course I'm exaggerating but you cannot deny the impact the whole "Disney prince charming" ideology has on us. On the flip side, boys are taught they have to be the rescuer. He has to be heroic. He has to be the night in shinning armor, the savior or he won't get her. He has to be strong at all times, confident, handsome and wealthy. *adds Migos adlib here* Disney paints men as lavish and "perfect". This doesn't allow the male to be flawed. They are so good at portraying the image they want you to see -- we've consumed and tried to recreate those images in our lives.
Disney did a damn good job of pushing the sexist and gender role mentality. Disney did a damn good job of extending their reach over damn near every market. Disney has blanketed their influence over pretty much our whole lives. Nobody challenges Disney because they are our childhood, our fundamental years - where we are being developed. It's cherished no doubt. But Disney lowkey has too much influence on our generation when you sit back and think about it. How do you dominate entertainment in such a way that it has influenced the millennial population from both business to mindset? Y'all have played Monopoly right? It's the monopoly of the entertainment industry. Shit they'll probably find a way to own this by the time I hit publish.
Millennials, what are your thoughts on Disney?
Nise ♥
Nise (NisetheNatural) is a blogger and beader from Baltimore. She's been a writer for almost a year blogging various topics from finance to relationships. She is also a co-host on the upcoming podcast The College Dropouts describing day to day millennial experience. Nise loves to socialize, make connections and start a dialogue within her writing. Follow her on social media @nisethenatural_ and @qweenkartel. nisethenatural.wordpress.com