Our Plague: Baltimore City
I just want to take a moment to acknowledge all those that we've lost this year to senseless violence in Baltimore City.
Also, I want to take time to tell the ones affected from these deaths that I am praying for you, for your comfort and for your healing. With all respect.
"This is Fox 45 here to report a shooting at a murder vigil in East Baltimore…"
"Oh nah..again? What the entire fuck?"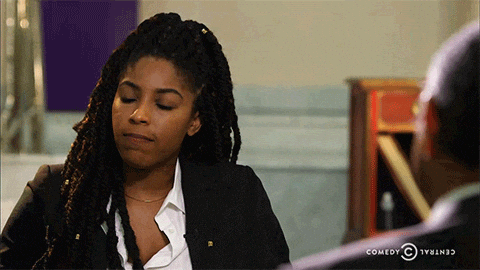 Death in Baltimore. It's almost second nature to many of us born and raised here. Sadly there is rarely a shock factor if you hear gun shots and sirens. Almost as if murder and loss is trending. A report of a shooting seems as if it happens every hour. If you're reading this maybe you already know that there have been 26 homicides in the last 30 days — maybe you didn't. The uptick in death specifically in the last two years has easily made Baltimore one of the deadliest cities in the US. So far this year we are a little less than 200 homicides. As I'm writing this…197. I honestly pray there aren't more when I'm finished. To be in this city means to survive. A lack of resources, unjust policing, tons of guns and careless violence just don't mix. The circumstances has left us in a fucking frenzy. What do we all want? Simply put…to survive.
For the last eight years the lowest number in death was 196. 196 people. That was in 2011. I graduated high school in 2013 1,447 people have been murdered since then. Last year alone we lost 343 people. One murder every 19 hours. Our city leaders seem to think that aggressive policing will cure the city. Never offering opportunities for jobs, mental health resources or other constructive outlets. Now I'm not green. I know there is no easy answer. No magic cure. I don't think there will ever be one answer to our city's issues I believe the situation is too multidimensional and runs far deeper. Systemically, we know that low income, poverty stricken cities tend to have the most violence AND we know officials in the city are slow to respond to it. I worry constantly about the safety of my friends and my family. How often are we all in constant fear for our loved ones? This year my grandmother told me I lost a cousin of mine. I was so confused.
"Huh?"
"My great nephew, your cousin – he got shot down there 'down da hill'.
Her terminology describing the area is something Baltimore natives can pick up on almost immediately. Baltimore's "down da hill" (DDH) area is a neighborhood on the east side of the inner city. Monument St. is a popular strip in this area and home to a few successful businesses in the city. You can ride through the surrounding streets Rose St, Jefferson St, Ellwood Ave and see boarded up homes, people that unfortunately have been succumb to our increasing drug problem – another heartbreaking plight in our city – and trash...everywhere. My mind scrambled, "Over Ellwood?" This is family. My chest got tight. I sank my head realizing I saw his picture the same day posted on IG hours prior. I scrolled by the picture stating "how fucking sad it was" and how "they took that man from his family." My heart sank to see another male from the city shot dead. Not even realizing he was my family. I debate unfollowing murder ink often. Most of my readers should be familiar with the name. If you're not, Murder Ink Bmore is a modern day news source on Instagram. Keeping us millennials in the loop of day to day news. I think it is important for us to stay informed with the events going on in our city as well as other areas. However it pains me when people would rather bicker in the comments. How people make comments on how someone "should" have died…a painful disregard for human life blanketed over Baltimore. We've become so desensitized and hardened to death here. I applaud movements like Baltimore Ceasefire 365 I admit I haven't been active with their cause especially not as much as should. This week is a start to hold myself accountable. Just be present. I encourage everyone to look into our current resources. How many more people is it going to take? We have to start conversation, we have to be active but we have to care first. Not just for the moment but for the long run. Save our city.
Pray for Baltimore. Cease Fire.
Baltimore Ceasefire Public Meeting is Wednesday, September 12th @ 630P
Church on the Square, 1025 S Potomac Street 21224
Love Yall + Stay Up,
Nise ♥
About The Author
Nise (NisetheNatural) is a blogger and beader from Baltimore. She's been a writer for almost a year blogging various topics from finance to relationships. She is also a co-host on the upcoming podcast The College Dropouts describing day to day millennial experience. Nise loves to socialize, make connections and start a dialogue within her writing. Follow her on social media @nisethenatural_ and @qweenkartel. nisethenatural.wordpress.com